What is the link between trophy hunting, deadly infectious diseases and traditional Chinese medicine? The not so obvious answer is Lions. Paradoxically, these apex predators are now farmed on an increasingly industrial scale in South Africa by the SA government may change this). The estimated number of farmed Lions in the country is already four to five times larger than that of wild Lions. And there is another paradox – in 2019, the South African government amended legislation to reclassify Lions and 32 other wild species as farm animals. Lions, Bones & Bullets (see video link below) tells the astonishing story of how the Lion farming industry adapted to survive losing two-thirds of their trophy hunting clients following Cecil the Lion's shooting and the US boycott that followed.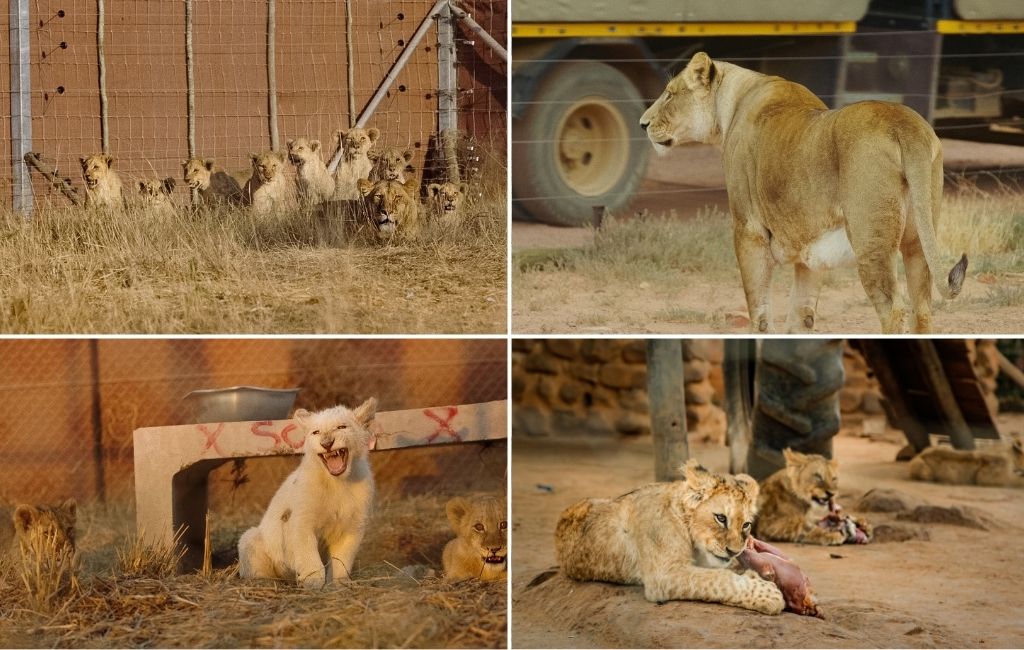 If trophy hunting was dying out, then what was stimulating the boom in Lion farming? Penguin Random House author Richard Peirce and the Jagged Peak Films team went in search of the answer. They discovered that while canned hunting had decreased, a parallel increase in demand for Lion bones from Southeast Asia was fuelling demand, leading the South African government to establish an annual quota for Lion skeleton exports. Richard followed the Lion bone trail from farms in South Africa to street dealers in Vietnam and Laos.
Following the wildlife trafficking trail led to dangerous situations, but the team persisted in their quest for the truth. An undercover informant in Southeast Asia confirmed that Lion bones were being imported and passed off as Tiger to be used in Tiger cake, Tiger wine, and various other 'Tiger' products consumed in traditional Chinese medicine. The filmmakers exposed how easy it is to buy 'Tiger' or 'Lion' products, which are supposed to be illegal by international trade laws. Between the South African skeleton sale value and the end consumer price, they discovered a 60-fold increase. These huge profit margins and the fact that it's cheaper to import a farmed Lion skeleton and pretend it's a Tiger than to rear an actual Tiger, drive the South African Lion bone trade.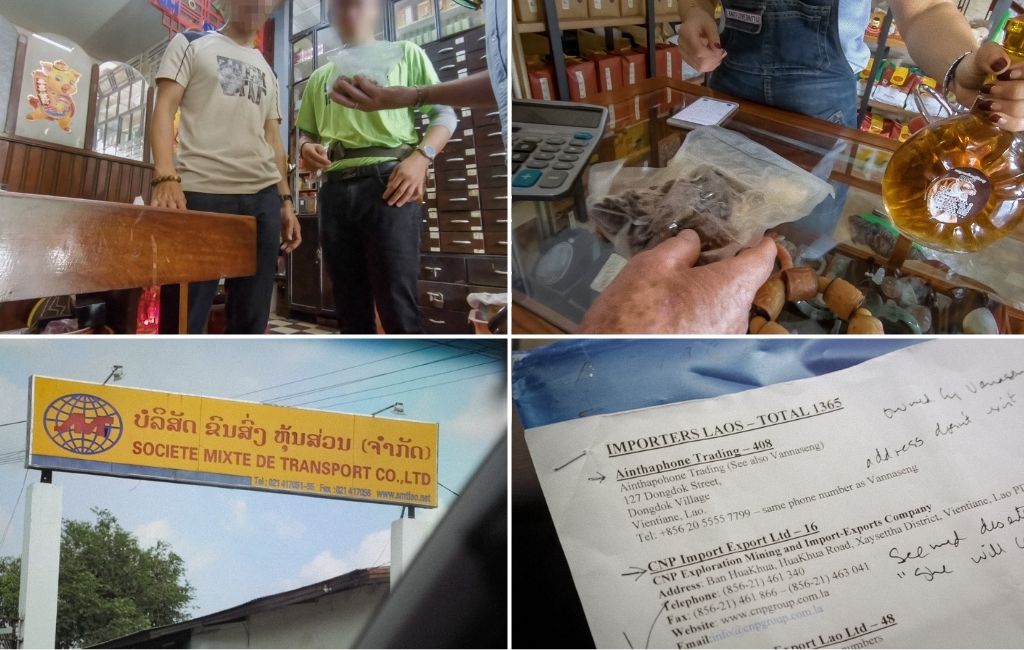 This timely and groundbreaking film is much more than a straightforward exposé. The threats Lion farming and the Lion bone trade pose to conservation are tremendous. Richard, the author of several books on wildlife, explains: 'Lion farming and the increasing sale of Lion bones to Asia involve exploitation, cruelty, injustice, misconception, fraud and corruption. They are a threat to wild Lion populations. It is mind-blowing in terms of the huge negativity involved and has no redeeming aspects. Lions are a flagship species; what happens to Lion populations will be a major factor in determining the future of wild animals in Africa.'
The threats to global public health are even more significant. The world is paralysed by a pandemic that came to humans via wild animals. Lions, Bones & Bullets reveals how shockingly easy it is to legally develop an expanding wildlife farming industry and then transport products that could be infected with tuberculosis, the 'world's deadliest infectious disease'. The disease is still South Africa's leading cause of death.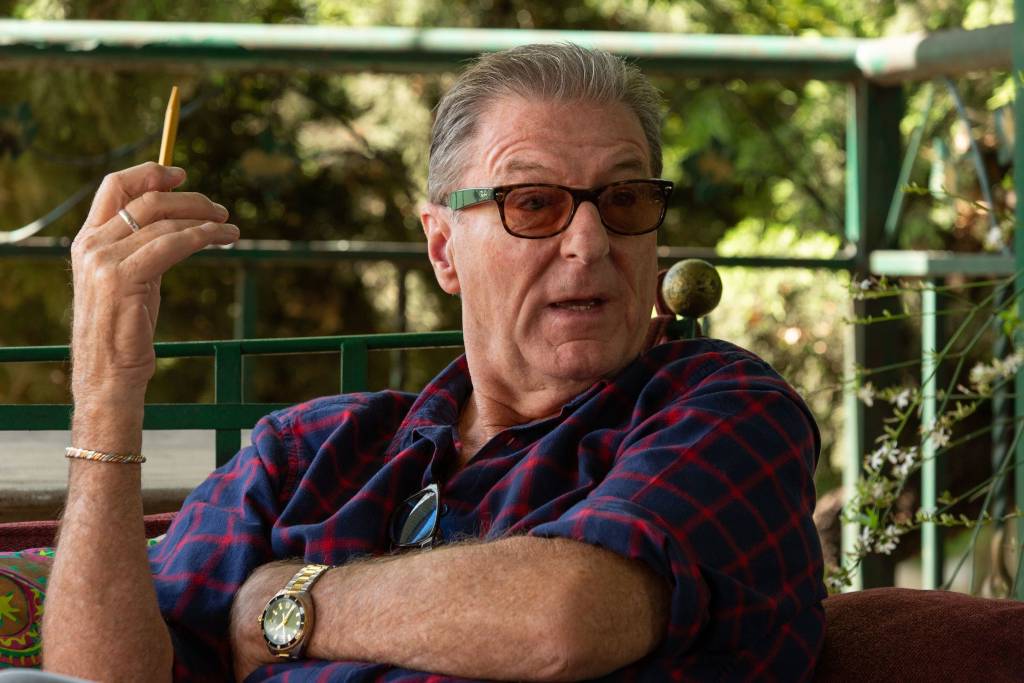 The world festival premiere of Lions, Bones & Bullets washosted by the 60th Monte-Carlo Television Festival in June. The Prince Albert II of Monaco Foundation, competition partners to the festival, is dedicated to environmental protection and sustainable development globally. Olivier Wenden, Vice-President and CEO, notes: 'Lions, Bones & Bullets sends a clear and vital wake-up call to the world, inviting us to open our eyes and rethink our relationship with nature and wildlife.'
The team behind Lions, Bones & Bullets includes Kiwi director and executive producer Anton Leach, who has filmed in more than 20 countries, including war zones in Iraq, Syria and Gaza. Also from New Zealand is the film's producer, writer and editor, Jasmine Duthie. Her work focuses on character-driven wildlife stories. Lions, Bones & Bullets is narrated by leading British actor and campaigner Peter Egan (Harry Potter, Downtown Abbey, Chariots of Fire).
LICHTENBURG, SOUTH AFRICA: Thirty-four Lions were crammed into a muddy enclosure meant for three. Rotting chicken carcasses and cattle body parts littered the ground. Feces piled up in corners. Algae grew in water bowls. Twenty-seven of the Lions were so afflicted with mange, a painful skin disease caused by parasitic mites, that they'd lost nearly all their fur. Three cubs lay twitching in the dirt, one draped over the blackened leg of a cow, its hoof visible. Mewling, they struggled—but failed—to drag themselves forward. A fourth cub looked on, motionless.
Although the number of captive Lions in South Africa has been estimated at between 6,000 and 8,000, there may now be as many as 10,000, according to conservationist Ian Michler, the protagonist of the 2015 documentary Blood Lions, which goes behind the scenes to examine the country's Lion-farming industry. At facilities geared to tourists, visitors pay to pet, bottle-feed, and take selfies with cubs and even walk alongside mature Lions. Critics say the cub-petting industry leads to abuse, commercial breeding, and discarding of exotic animals. As the Lions age, they become too dangerous to pet, and they're often sold to breeding and hunting ranches, which are not open to the public. "It's this whole macabre, grisly industry with all these little revenue streams, and it's very, very lucrative," Michler says.
Some ranches may offer "canned" hunts, in which Lions are confined to fenced areas. Sport 'hunters' may pay as much as $50,000 to kill Lions so they can keep the skins and heads as trophies. The bones and other unwanted parts may be exported to Asia, where they're used in traditional medicine. South Africa sets a quota for the number of Lion skeletons that can be exported legally every year.