It's been proven by science — dogs are good for your health.
The beneficial affects of dogs on people with depression has been well documented, and is it really any surprise?
Those furry, four-legged, tail-wagging dogs bring tons of joy into our lives, and for those coping with depression, the unconditional love of a dog can have tremendous power.
Dogs can help with anxiety, depression, PTSD, and many other mental health issues that affect your day-to-day life. Some dogs even provide emotional support as a full-time gig, working as service animals that are placed in schools, hospitals, nursing homes, and other locations.
While the advantages of dog ownership are huge, it's worth asking – what are the best dogs for depression? You'll want to find the right dog for you.
Picking the wrong dog for your lifestyle can increase stress and anxiety, so finding a dog that's a good fit is essential for reaping the mood-boosting benefits of canine ownership.
In separate studies conducted by the "Journal of Psychiatric Research" and the "Journal of Applied Developmental Science," researchers found that owning a dog not only made people suffering from mental health issues feel better, but it also made them more likely to help others. Additional research has shown that dog ownership also lowers blood pressure, elevates serotonin and dopamine in the brain, and even lowers triglycerides and cholesterol.
If you're already a dog owner, some of these things may already be a given. You know what it means to have a dog and how it's impacted your life. But if you're still on the fence about dog ownership and are also experiencing mental health issues, dogs offer companionship and comfort, and can help ease loneliness, depression and anxiety. Check out or list of the best purebred and hybrid dog breeds to choose from if you need a loving best friend to brighten your day.
It's also worth noting that you by no means need to get a purebred dog – make sure to consider adopting a rescue dog from a shelter.
These dogs tend to have boundless love to give, and are often especially appreciative of finding their new forever home. Mixed breed dogs, often found in shelters, can have the best of multiple breeds, so make sure to consider them for your canine companion!
The Best Dogs For Depression: Canines That Can Cure the Blues
The Cavalier King Charles spaniel is on practically everyone's list as a great support dog because of its rep as a "cuddlebug." These super affectionate pups are true companion dogs and are quick to learn and eager to please.
Loving and gentle, the King Charles was a top dog in royal circles back in the day, but they don't have the attitude of a monarch; they're happy just to be in your presence, whether you're on a long walk or snuggling on a couch. They are excellent companions for those with depression or PTSD.
The "clowns" of the dog world, pugs delight nearly everyone they come across with their human-like facial expressions and friendly, fun demeanor. Pugs are extremely sociable and make great emotional support animals for almost any affliction.
These small, charming companions are well mannered, even tempered and do especially well with children.
These medium-sized, regal dogs are not just for show — they're smart, obedient, easy to train and are valued as a wonderful mental health companion. Standard poodles are working dogs that love a good challenge, physical activity and that thrive in any environment.
They are friendly and do well around humans and animal companions alike, but their top priority is their compassion and responsibility toward their owner.
The labrador retriever is an energetic, sturdy companion dog who lives up to the name "retriever" as that's what he was bred to do — find things, carry them and ultimately drop them at the feet of his cherished human.
The lab is smart and obedient with a calm demeanor, which makes for a top-notch emotional support animal for any mental health issue. Those with ADD or autism often feel more grounded and settled in the presence of a loving lab.
You'll see many Yorkies as service or support animals and there are several reasons as to why that is. Yorkies are small enough that they fall under most rental policies and they can be taken anywhere dogs are welcome, which, as the Psychiatric Service Dog Society claims, is vital to specific mental health issues.
Yorkies also rise to the occasion for lap duty, providing caregivers the opportunity to physically embrace them when needed. These tiny wonderdogs can also be taught myriad tasks, from pulling open cabinet doors to alerting their owners to specific sounds.
Breeds don't come much smarter than this! The border collie is a devoted, friendly companion that is easily trainable, affectionate and a people pleaser. A herding dog by nature, the border collie will motivate and inspire you to get moving even when you don't feel like it.
This trait makes them an excellent dog for those who deal with depression. Additionally, if you suffer from anxiety, this calm, content canine will provide plenty of grounding and physical comfort.
While their height makes them unsuited for some service dog jobs, Corgis were also bred for herding and make wonderful guide dogs. They have a strong instinct for picking up on their owners' emotions and helping them accordingly. These energetic working dogs are smart, curious, eager and easy to train.
Corgis are also known for being aware of their surroundings at all times, which makes them perfect for people who need constant emotional support.
The vizsla is a lesser-known breed in the U.S. but is gaining popularity as a companion pet and emotional support animal. Bred for hunting, these Hungarian pointers are joyful and people-focused. Vizslas have a ton of energy and do need outdoor exercise, so if you're not a person that gets out much, this may not be the dog for you.
Vizslas are intelligent, quick learners that carry out any task put before them, and their cheerful disposition makes them an excellent choice of support dog. Like pugs, vizslas bond with nearly everyone and do well in a home with children.
The English bulldog is delightful emotional support companion that is perfect for apartment living and also for those who don't spend much time exercising or doing other outdoor activities. They are kind, affectionate dogs that are low key and offer a sense of calm to whoever they come in contact with.
If you're interested in a brachycephalic (short-nosed) breed as a companion animal, it's best if you don't travel by plane much. Many of them, particularly bulldogs, have been banned from flying as they can have breathing issues due to the change in air pressure.
Germans shepherds have strong protective instincts, which can lead to aggression if they are not carefully trained. If you are interested in this breed, make sure you have the upper hand in your dynamic. Germans are smart, responsible and love a good challenge — all of which makes them highly trainable for a variety of jobs.
They are also herders by nature and tend to lead the way, which is good for someone who needs a little motivation. The breed's size also lends itself to strength and physical support if needed.
Goldens are one of the most popular breeds around overall and are considered one of the best mental health support dogs out there. They are energetic, loving and comforting to those who need it, and are super social with other animals and people.
These intelligent, gentle giants are loyal companions that are easy to train and are willing to perform nearly any task put before them.
This little dog has a warm disposition and is excellent for those suffering from with PTSD, depression or bipolar disorder. They, too, are "mood readers" and are known to "nudge" their owners toward the right course of action in certain situations.
Lhasa apsos are easily trainable, highly demonstrative and are perfect for individuals in need of uplifting companionship.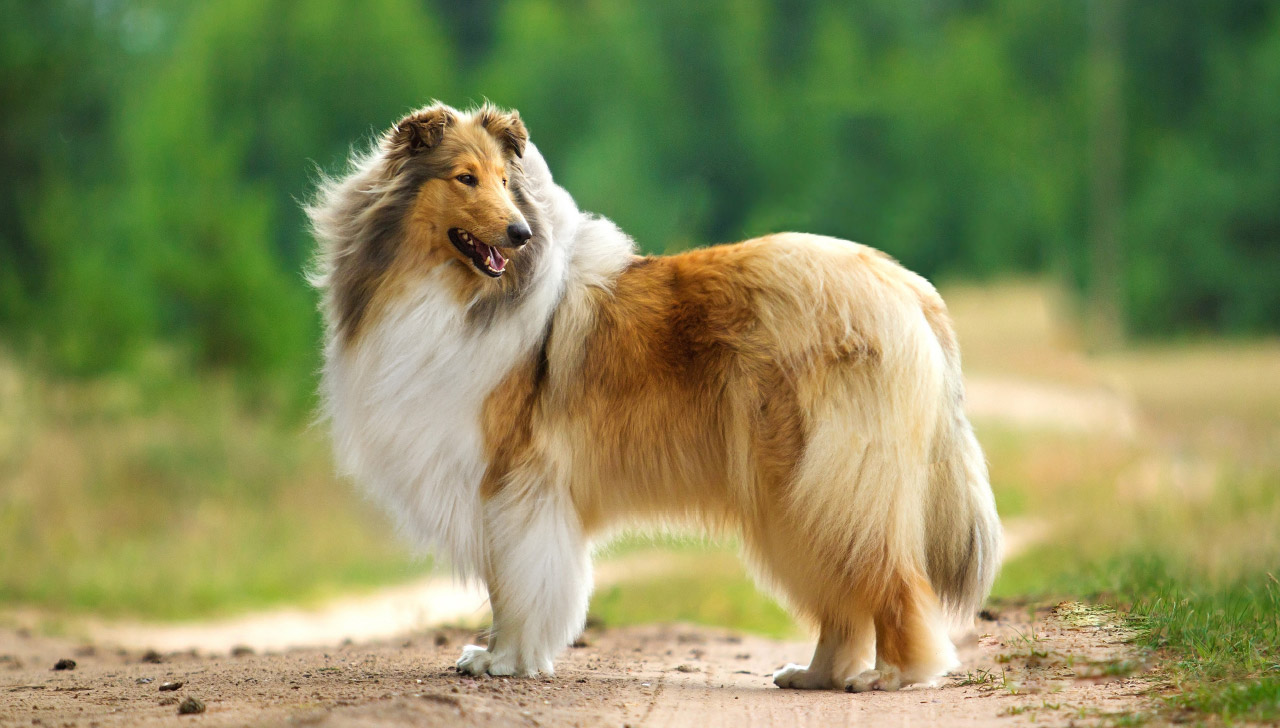 If you remember the television show "Lassie," you'll remember the Collie that comes to the rescue of her family in every episode. Collies are known to make great support dogs for many mental health ailments, including PTSD, as they are highly intuitive to human feelings. They are extremely intelligent, easy to train and gentle, all of which are great qualities for an emotional support animal or psychiatric therapy dog.
Collies are also very protective of their families and have a large bark to prove it. The very act of petting a dog lowers stress hormones, and the Collie, with its soft and fluffy fur, seems to have been created just for this purpose.
Known for its strength and guarding abilities, the rottie also makes for a great mental health support companion. A breed must have a good disposition and temperament, and be friendly, patient and at ease in all situations to be a psychiatric or emotional therapy dog. Rotties indeed fit this bill.
While some people believe rotties to be vicious, that is not the case at all. They are lovable cuddlers who are fiercely loyal to their owners. You can lean on a rottie for help, both figuratively and literally.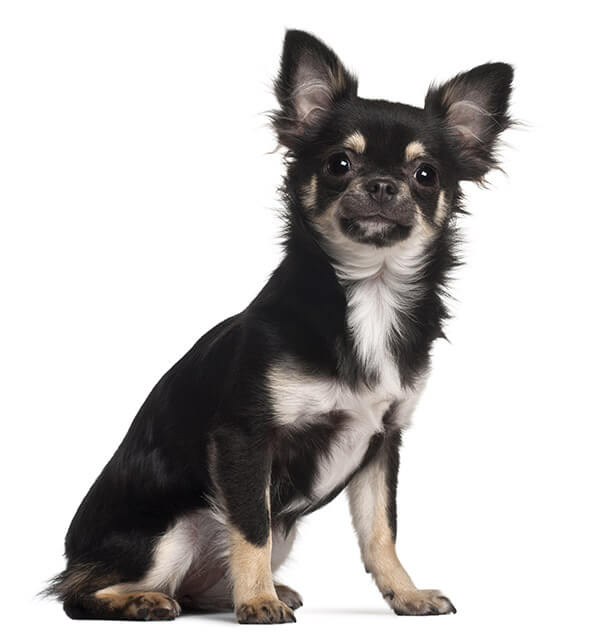 The Chihuahua proves you don't have to be big to be a loving, responsible support animal. These small dogs win big in intelligence and loyalty and are highly alert to verbal and visual cues and commands.
Like most smaller dogs, Chihuahuas can live or travel anywhere, and for those who have 24/7 emotional support and mental health needs, a Chihuahua will never need to leave your side. This breed can also live to 15 years old or longer.
Frenchies are cute, friendly clowns with happy dispositions who can tackle any mental health need from anxiety to depression, stress and emotional trauma. They are both a stress reliever and a shoulder to cry on for anyone needing a friend.
Frenchies are low maintenance, love people, are OK with being handled and have good manners. They are also especially loving toward kids. As with any brachycephalic breed, Frenchies don't do well in hot weather — so be sure to keep them cool!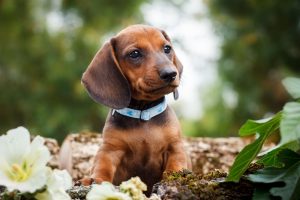 This low-to-the-ground pup is one of the most adorable emotional support animals out there, but don't let the breed's diminutive size fool you — it packs a punch in beating back the blues. Dachshunds are born hunters with a keen sense of smell and are emotionally intuitive. They are friendly, loyal and do exceptionally well with kids.
You can also prepare to have this loyal breed around for the long haul because they live, on average, about 15 years, sometimes even up to 20 years.
Borzois have such a keen intellect, independent streak and protection instinct — so much so that they are one of the chosen breeds of the non-profit Operation Wolfhound. The organization places dogs with vets suffering from PTSD.
Borzois can live to the ripe old age of 15, and are quiet, loyal and able to physically support a person if needed. They, like Irish wolfhounds, are gentle giants and enjoy spending time at their owner's side. Remember, however, they need proper training and plenty of exercise to keep them well behaved and happy.
This mixed breed is a popular mental and physical therapy dog. It can answer to several different mental health needs, depending on the dog's personality.
Australian labradoodles are specifically bred for companionship and guidance. They have an even keel temperament and are loving and highly intelligent. Australians can "pick up" on human emotions and can answer your needs accordingly. They're happy, love to play and will bring a smile to just about any face.
Do you have an emotional support pet, official or unofficial? How does your dog help you through the day? Share your experience in the comments!
Please SHARE to raise awareness to mental health therapy dogs. You can also SUBSCRIBE to receive news and updates straight to your inbox.